Wonderful NEW Happenings at The Barn!
I have been quiet for a while….I know!  I have been very wrapped up in all the marvelous changes going on over the past several months at The Barn Antiques and Specialty Shops in Castle Rock, Colorado!  I have finally found a few moments to take a breath so I would like to catch everyone up on the 'happenings'!
First, we have been doing some major remodeling at The Barn….we now have a brand new set of snazzy front doors…YAY!!  We also have a large new customer reception area so that our events (like our ever popular Girls Night Out) can operate more smoothly and our loyal customers (and new customers) can immediately take in the complete splendor of The Barn upon entering.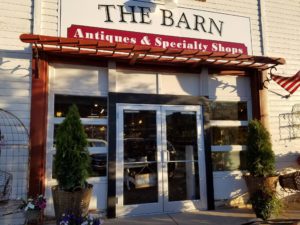 Second, we now have an ONLINE STORE!!  Look for the "Shop Now" button on our Facebook page or the new menu heading on the Barn's Website called "Online Store"…click the link from either location and online shopping from The Barn is at your fingertips!  Another alternative is to bookmark the online store web address directly for your use anytime in the future:  https://the-barn-castle-rock.myshopify.com
Check out just a few of the wonderful items available to you online:
There is also lots of Jewelry and Seasonal Items:
There are a lot more goodies to see for the Fall, Thanksgiving and Christmas….visit us soon at The Barn in Castle Rock, Colorado or check out our NEW Online Store at  https://the-barn-castle-rock.myshopify.com!!   See you soon!  🙂