I am a long-time lover, and shopper, of antique and vintage items. Both of my parents are originally from the East Coast and growing up in my house meant living with Queen Anne furniture and bedroom sets that my parents had as children. By the way, those bedroom sets are still around in my parent's house and they are beautiful.
I really started my antique obsession while living in Illinois….but my subsequent move to Colorado truly cemented my relationship with things having a history. I shopped at every Antique Store and Antique Mall I could find in the Denver Metro area. I spent a lot of time on Broadway perusing the Denver Antique District. Slowly it came to my attention that the small town I lived in (Castle Rock in 1996) really had no retail source for beautiful antique and vintage items…..my obsession bloomed!
The Barn Antiques and Specialty Shops was born in May, 1998 with a specific purpose….to give the residents of Castle Rock, Colorado (and surrounding areas) a place to shop for not only Antiques and Vintage pieces, but for many other specialty items as well. The original design of The Barn's shopping layout was clearly an offshoot of the traditional 'Antique Mall' providing an open air shopping experience including antiques, vintage and other specialty offerings. The difference with The Barn is that upon entering the building, customers are not bombarded with a maze of 10' X 10' booths….rather, The Barn is made up of full sized stores (we call them Boutiques). The Barn's Boutiques are actually the size of small retail stores that customers can walk into and browse. This was done on purpose so that our Loyal Barnie Customers can savor the magic of each and every individual shop in the Barn, thereby experiencing each shop's merchandise and then leaving that shop to go and investigate the next.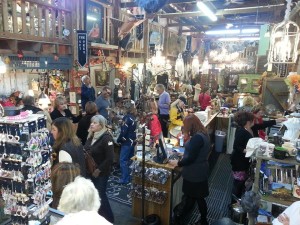 The Barn truly offers a sophisticated collection of long-term and well established boutique shops offering a wide range of Antiques, Home Décor, Fashion, Baby Items, Art, Live Plant Arrangements, Imports, etc., etc., etc. Many of the Barnie Boutique owners moved into The Barn after giving up actual 'Brick & Mortar' stores. Several Barnies have been serving the public in The Barn for multiple years!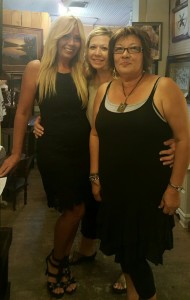 Clearly, the Magic that is The Barn comes from the uniqueness of the 'mall' itself AND years and years of solid Barnie Merchant experience serving the public….your Barnie Merchants are very proud of these facts.
Come in and visit The Barn's Magic. Come often…..you will never be disappointed!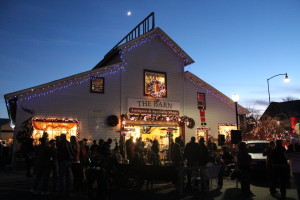 See you soon, Catherine